One of the things that people first notice about a building are its windows. Windows are undoubtedly an essential part of any property, in terms of both aesthetics and functionality. They significantly contribute to the condition of the building, which is why it's so important to choose the right ones.
Select the wrong windows and you may experience noise coming in from outside even when the windows are shut tight, or you may have to put up with a cold house that never seems to warm despite all the heating during winter.
When it comes to comfort and aesthetics, double glazed windows are highly recommended for any home or office. But first, what is double glazing?
What Is a Double Glazed Window?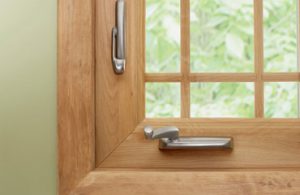 A double glazed window comprises two panes of glass that have a gap between them. This gap, which is usually 12mm to 16mm, can be filled with normal air or argon gas. Double glazing is also less commonly referred to as insulated glazing due to the trapped air between the panes that minimize the transmission of heat and noise.
Double glazed windows offer far more benefits that single glazed windows, which consist of only one glass pane and no air layer. Double glazed windows keep noise out, reduce the amount of condensation inside, and increase security (since they are a lot harder to break).
They also regulate indoor temperature, keeping a building cool during the summer and warm during the winter. This translates to lower energy bills, and who wouldn't want that?
Next, let's take a look at the different types of frames that double glazed windows come in.
Types of Double Glazed Window Frames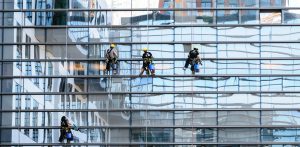 Double glazed window frames are typically made of timber, aluminium, or unplasticized polyvinyl chloride (or uPVC for short). The frame type can affect the window's insulation properties by up to 30 percent, thus it is very important to choose the right one.
The thermal resistance of the frame plays a key role in the overall energy efficiency of the window, especially the U-factor, which is the rate of heat loss or gain through glass due to the difference between indoor and outdoor temperatures.
Each frame type has its own advantages and disadvantages, which will be discussed next.
Wood Double Glazed Windows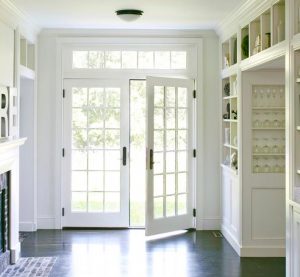 Made from different types of hardwood, timber window frames are very durable and attractive. Normally stained and varnished rather than painted, they have a classic, refined look to them, making them the typical choice for traditional or period-style buildings.
Wood window frames insulate well, adding comfort to the property, but they also expand and contract in response to temperature changes. And while they look great, they tend to be on the expensive side and require more maintenance. However, if properly cared for, wood frames can last for a very long time.
Pros:
Long-lasting
Aesthetically pleasing
Good insulation
Cons:
Expensive
High-maintenance
Aluminium Double Glazed Windows

Aluminium is a very strong and lightweight material, so you can expect aluminium window frames to last for a very long time. They're also practically maintenance-free, which is great news for busy homeowners.
However, aluminium frames tend to be less popular due to their poor insulation properties, i.e., they conduct heat very quickly. To improve insulation and reduce the U-factor, aluminium window frames should have a thermal break, which is an insulating plastic strip that reduces the amount of heat or cold that is transferred through the frames.
Pros:
Strong
Lightweight
Low-maintenance
Cons:
Poor insulation
Less energy-efficient
uPVC Double Glazed Windows

uPVC is the most common type of material used in double glazed window frames. This is because it is inexpensive (up to three times cheaper than wood), yet it provides several benefits.
uPVC window frames are the most energy-efficient frame type, offering excellent insulation. They require very minimal maintenance and can be cleaned by simply wiping them down with a soft cloth every now and then. Durable and recyclable, uPVC frames come in a variety of colours and finishes, including wood.
One potential drawback, though, is that retrofitting is not always possible, so existing windows may need to be completely replaced in order to install uPVC ones.
Pros:
Inexpensive
Good insulation
Low-maintenance
Cons:
Retrofitting not always possible
Non-renewable source material
In Conclusion
Double glazed window frames come in timber, aluminium, or uPVC, each of which has its own pros and cons. Selecting the right type of double glazed windows for your property depends on a number of factors.
Some questions to consider:
How much money are you willing to spend on the initial costs?
Would you be able to look after a high-maintenance window frame type?
Does the window frame match the aesthetics of the building?
We strongly recommend studying your options carefully. But know that no matter which type you choose, double glazed windows are always a great investment for any building.